Stand. Sing. Cheer.
And where you go, we'll follow
Supporters Groups
The Cauldron works as a loose association of independent supporters' clubs, including long-time local groups like the King City Yardbirds, the Northland Noise, and Trenches/SKC Doughboys. There are regional groups, like the Mass St. Mob in Lawrence, the CoMo Cauldron, Southern Voodoo in southern Missouri, and groups as far afield as Tulsa and even Milwaukee (though they appear to have liked KC so much, they've moved here). Newer groups have formed either based in their method of support of designing merch and creating tifos (Monster Squad) or social experience outside of Children's Mercy Park (Ladies of SKC) or by simple matchday congregation geography (Drainage Pond).
These independent groups do their own thing, including making their own scarves and other gear, and work with The Cauldron umbrella organization as need be. While it may seem at times like the proliferation of these groups represents a Monty Python's Life of Brian-style Balkanization of support (The Northland Noise ~ The Popular Front of Judea and The Drainage Pond ~ The Judean Popular Front), it is, in fact, the whole idea of having independent supporters' clubs. By giving these groups a support system and a voice, we have grown and enriched the Supporters Stand (and the entire stadium) beyond anyone's wildest expectations.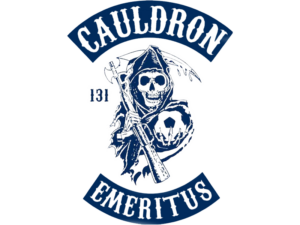 Cauldron Emeritus
E·mer·i·tus Adjective: Retired or honorably discharged from active professional duty, but retaining the title of one's office or position.
The Cauldron Emeritus is located in the middle of Section 131 at Children's Mercy Park. Where we don't need to save a seat with a scarf, we can drink at the tailgate right up until kickoff, and children are encouraged to yell 'Nice Shot Jackass!' when called for. Formally created in 2011 by past members of Cauldron leadership, our group is a mixture of supporters that spans the history of the club. Many of our members are still active within the Cauldron. You'll find us on Roaddrons, staffing the tailgates, participating in tifo painting, as well as coordinating and participating in charity events. Pouring 'Irish Car Bombs' whenever possible, think of us as the fix you need when you want to feel involved, but a slight step down from the craziness of The Cauldron.
Look for #131FearTheReaper on social media.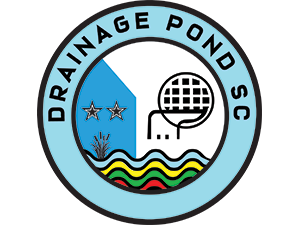 Drainage Pond SC
The Drainage Pond SC was founded in 2015. We are made up of Wizards/Sporting KC supporters since the beginning, newbies, previously self-admitted soccer haters, weirdos (but our moms say we're pretty rad), and all-around friendly people of every background. This ragtag group of misfits began congregating the furthest away from the stadium, near the two ponds when entering the parking lot, where we enjoyed ample space, (not so) fresh pond air, overly aggressive geese, and long pilgrimages to our holy land of Children's Mercy Park. During their evolution, the flock became more domesticated and to everyone's delight, housebroken. This led to a mass migration closer to a more familiar home near the Cauldron tailgates.
Members now reside in the Cauldron behind the drums, some of us on the East or West sides and some of us sit in the South Stand. Some of us are in other supporters' groups and some of us are DPSC fo' life. We aren't about just being one group; we are about the team. We are about community and our adopted family. We are about camaraderie. We are about general craziness and randomness. You do you. We just want to have a few "dranks" and watch Sportin' win. Come join us for a time that's never boring. Yeehaw, buckaroos! Release the geese!
Website: www.drainagepond.com
Facebook: Drainage Pond SC
Instagram: @DrainagePond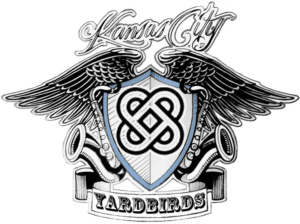 King City Yardbirds
The King City Yardbirds derived their name from Kansas City jazz legend Charlie Parker's nickname and the 60s English Rock band that started the careers of Eric Clapton, Jeff Beck, and Jimmy Page. The majority of the group are Illuminati lizard people from the void known to constantly remind others that El Caminos were built in Kansas City, however not exclusively.
A dictionary definition of the word yardbird describes one as a soldier assigned to a menial task, possibly as punishment for violation of the rules. This explanation fits this supporters group perfectly. Officially formed in 2008, the Yardbirds core group have been friends for many years and have bled blue since they gained cognitive ability. Anyone is welcome to join, the best way is to attend a tailgate and bring beer.
Facebook: @KCYardbirds
Instagram: @kcyardbirds
Twitter: @KCyardbirds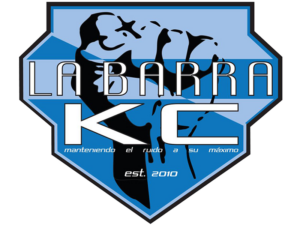 La Barra KC
La Barra KC are a Supporters group of die-hard fans of Sporting KC. We aim to keep the Supporters Stand section of the stadium packed with supporters with the help of other supporters organizations. We stand united for the love of soccer as a single entity without racial prejudice.
La Barra KC expects a great deal of mutual respect from its members and towards the community in general. We aim to have a group of exemplary soccer followers that are willing to extend their hands to other supporters. The objectives for the organization is to bring people from all walks of life together during soccer games and promote the game of soccer through watch parties as well as gatherings before, during, and after the games.
Facebook: @LaBarraKC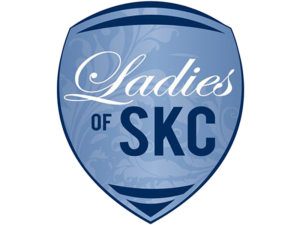 Ladies of SKC
When the Ladies of SKC was created, it was never meant to be a supporters group. We started off with the intent of providing a social experience outside of the walls of Children's Mercy Park, to grow the game among women in Kansas City. Now we are a group of women and men 600 strong, who love SKC and who have helped build community in and around CMP.
We sit in the Cauldron, the East Stands, the West Stands, the South Stands- you'll find us everywhere. The Ladies come from out of town and across the country, but we're united in our main focus: to grow the game, to build community and to support our SKC family however we can. If it's through volunteering, we're in. If it's through watch parties, we've got that covered. Pick up games and you need another girl? Yup, we can play and cheer. It is ours great joy to bring the excitement and community of the beautiful game to women of Kansas City and beyond.
Facebook: @LadiesOfSKC
Instagram: @LadiesOfSKC
Twitter: @LadiesOfSKC
Email: ladiesofskc@gmail.com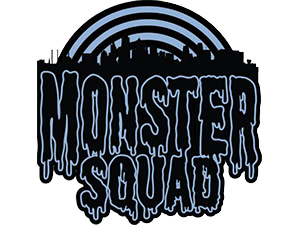 Monster Squad
A group of friends was formed from countless hours of blood, sweat and tears surrounding creation of tifo, designing merch, and other creative related KC Cauldron work. As these friendships grew, as did the group of friends, and those friends all started supporting shoulder to shoulder in M8 and organizing some tailgating before the match.
Calling themselves Monster Squad in a tip of the hat to the 80's cult coming of age comedy horror film of the same name, this supporters group continues to be heavily involved in creative aspects of the Cauldron, going on Roaddrons, and getting together for watch parties.
If you are interested in getting involved in any of these aspects of support with Monster Squad, Mark can be contacted at onthemark@kccauldron.com
Twitter: @MonsterSquadKC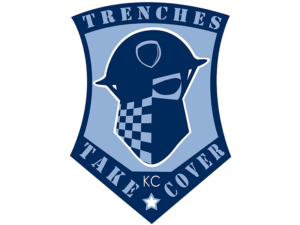 Trenches
The Trenches are part of the Kansas City Cauldron Support group led by the SKC Doughboys. We share a common passion and support for the entire Sporting KC organization. Our group was formed to channel our passion and energy in section S-8 for SKC. We draw inspiration from the National WWI Museum and Memorial based here in Kansas City, MO. Match-days, we typically don our SKC themed 'Brodie' for each match to honor our fellow brothers and sisters in arms. The Trenches members consist of men and women and children from all walks of life. All are always and forever welcome.
TAKE * COVER
Twitter: @SKCDoughboys
Facebook: @skcdoughboys
Instagram: @trenches_skc
All Away Game Watch Parties at:
Martin City Brewing Company
500 E. 135th St
Kansas City, MO, 64145
(816) 268-2222
Wichita Wanderers
Wichita Wanderers are Wichita's source for all things Sporting KC. We host watch parties, road trips up to games, and in general support SKC in any way possible!
Facebook: Wichita Wanderers