November 5, 2023 vs. St. Louis CITY FC
2023 Playoffs First Round Match 2  (Win and Advance)
Outdoor Tailgate
Schedule
12:00pm – Lots Open (One Hour Early! – enter through Phoenix Drive)
2:00pm – BBH Opens
2:00pm – Player Walkthroughs
2:00pm – Seats Open
4:00pm – Kickoff
In addition to our extra hour of tailgating we're working with distilleries to provide a extra drink options like we did at our last early tailgate. Lifted Spirits has already committed to creating something special for us.
Thanks to one of our volunteers, we've also secured a food truck to join us on Sunday!
615 On Wheels from Tumbleweed Grill & Bar in Gardner, KS will be on site serving up their Mexican Menu that day!
Check out their menu below: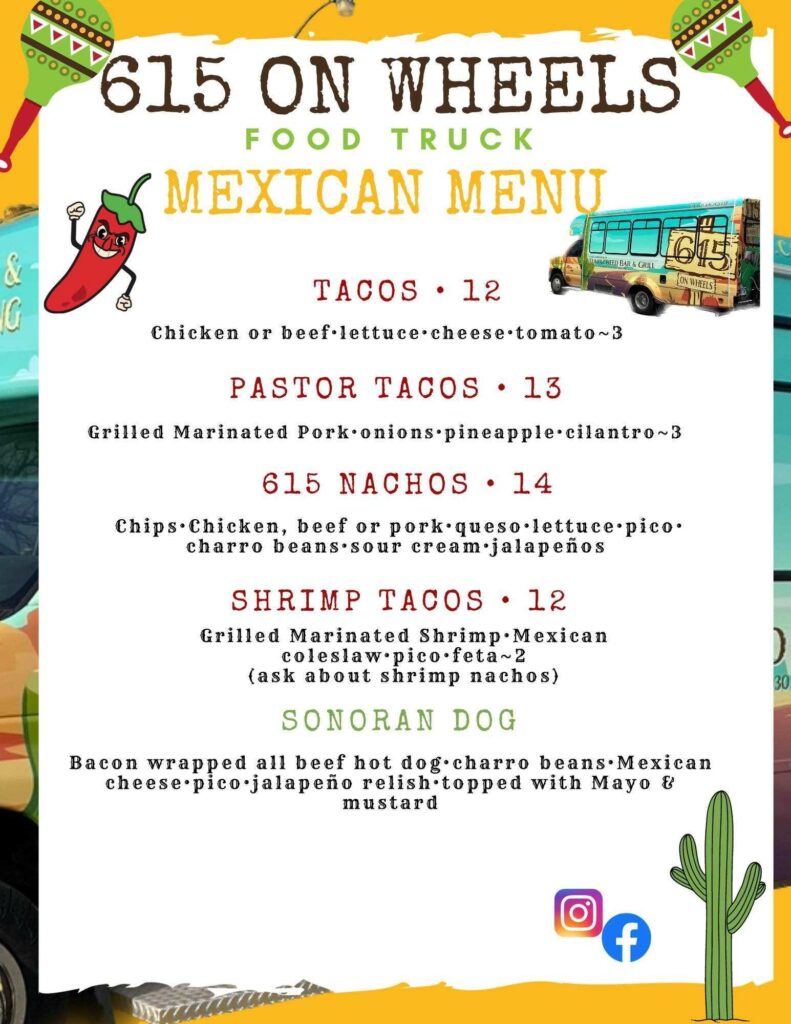 Keeper for a Cure
We'll also be joined by Brady Krysiewicz from Keeper for a Cure one last time this season to finish out his 2023 donation drive for Gilda's Club Kansas City
You can join our Facebook event below to get updates leading up to this weekends tailgate.
RSVP for 11/5 Tailgate
General Tailgate Information
Outdoor Tailgates
This year we've partnered with Boulevard Brewing Company — we'll have Wheat on tap and Quirk in the coolers! Along with this we'll have a wide selection of other alcohol & non-alcoholic drinks available.
As always the tailgate drinks are an included benefit for Cauldron Members and a $10 donation for non-members.
We'll be setup in our usual spot in the White Lot.
Indoor Tailgates
Indoor tailgates are Cauldron Members only. Guest donations cannot be purchased.
Membership Cards
If you have not yet picked up your membership card, you can do so during any of our tailgates.
Stadium Entry
The BBH Entrance now has an express lane for Cauldron Members, have your membership card out and ready to go.
Water
You can bring in an empty soft sided bottle that does not exceed 20oz and fill it once inside the stadium
Code of Conduct
In all stadiums around the MLS Supporters Groups are being reminded that we need to follow the Fan Code of Conduct and have good sportsmanship before, during, and after the match.
Let's remember that the mission of The Cauldron is, and always will be, to support Sporting KC. All Cauldron Members and Affiliated ISG's are reminded to follow the Cauldron Code of Conduct.
CMP has had a "no flags during game play" rule since the stadium opened. We are working to help change that this year. As a first step Sporting will allow Flags during game play in Section 9, Rows 8-12. This is an evolving project/conversation with the team so expect to hear more about this throughout the season.